Mommy Got Boobs presents: Victoria Valentino fucks the Home Designer for a discount
Scene Title: Decorating her interior
Storyline: Victoria has the nicest rack and she knows it. She uses her tits to get anything she wants. This time Victoria and her husband hired an interior decorator to help them redecorate the whole house. Now the whole thing can get very pricey, so Victoria is gonna let the decorator fuck her and cum all over her tits for a good discount.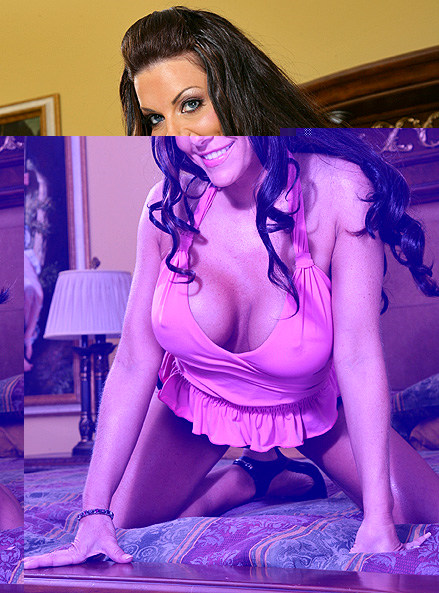 MommyGotBoobs Victoria Valentino HD Video Trailer
What people are saying about: Victoria Valentino - Decorating her interior mommygotboobs episode
Comment #1
Ralph is funny as the loser husband. I love the sexy way Victoria walks, talks, sucks, and fucks!!! She has a great face and I love the hair style! Great big fucking tits and tight round ass!!! The way Victoria teases Seth had my dick standing at attention!!! Nice big titties cumshot for a change! Ralph the hustler with Victoria making it easy, "works every time!"
Comment #2
Hot girl with hot fuck me pumps and nice small nips on big tits. She needs to try another hair style though, I'm tired of the sled on her head. I know these are porn actors but that was some of the most uncomfortable acting I've seen. I wasn't stoked to see her dodge the facial but she slightly made up for it by sucking it clean.
Comment #3
I gotta admit, I was very surprised in how good this mommy got boobs scene was. The setup was really good; Ralph was hilarious "hard or soft" lol; the teasing by Victoria was sexy; and I thought the sex was pretty good. I can see why Seth was heatbutting her titties; they're fucking fantastic and I would play with them for days on end. The half-kneeling cradle while she was leaning back was a good twist for a position, always great to see something new. The fact that Ralph knew about it made it a MUCH better scene cuz I was thinking it was unrealistic how he didn't hear them and come running int (not like that would happen in a porn scene anyway, but still). Great job, definitely a sleeper scene IMO.
Comment #4
The best thing was how Victoria came on to Seth. The second best part was Ralph in on what the plan was. Victoria has no business choking on his cock. I'm not gonna Seth didn't fuck her the best he could. Hell he worked up a sweat just to prove it. I think when he is in doggy he needs one leg up and the back slightly. I wanna see that cock slide in and out of that pussy. I've always been a sucker for dimples even if the acting retching to watch. This scene will be on the losing end this day. Snoogans!
Comment #5
Victoria is a true cock and shoe fetishist!
MommyGotBoobs Victoria Valentino Picture Gallery