Mommy Got Boobs presents: Busty wife gets brother in laws big dick between her juggs
Scene Title: My brothers keeper
Storyline: Puma is not feeling very sexy these days. Her husband doesn't give her any affection whatsoever she tells her brother in law, Charles. Charles is in disbelieve that his brother would pass up fucking his hot wife! He starts to reassure Puma that she is still desirable. So desirable that he would fuck his own brothers wife!!!Puma figures if she is going to cheat might as well keep it in the family.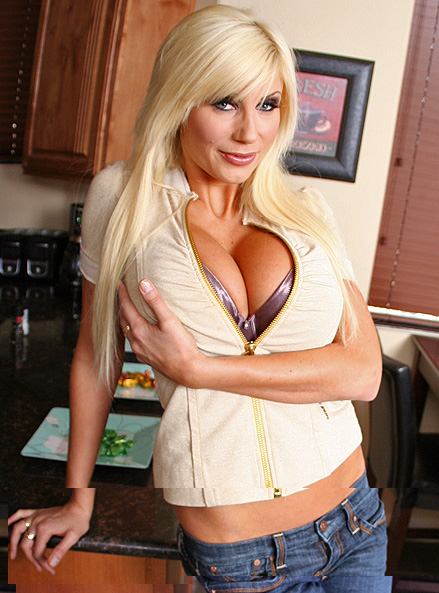 MommyGotBoobs Puma Swede HD Video Trailer
What people are saying about: Puma Swede - My brothers keeper mommygotboobs episode
Comment #1
I love it when a story is continued. This could have easily been a RWS scene. I liked how Puma kept talking about Veronica. This scene covered about all the basics for a great scene. Mish, reverse cowgirl, doggy, some t boning, and even titty fucking. hell I thought that table was coming down during mish. Is Charles not super fucking hot or what? The hair, the body, and gotta love those boots. This was a really hot mommy got boobs scene that now has been edged out by Brianna Beach scene. Snoogans!
Comment #2
This shit was so damn hot, but I think Puma is one of the best out there so I have a slight bias. ANd I for one think her voice/accent is hot as hell. I like how they worked into the sex, but didn't quite understand why they couldn't fuck on the table when they 1st wanted to. Watching Puma get fucked missionary is one of my favorite things in porn, say werd...
Comment #3
very hot performance and puma acted like she had not had any dick in month or two. puma fantastic p2m action. the intensity between charles and puma was off the chart and they shined in every position. puma let your talking be done by your fucking and you will do just fine. charles you always deliver thick creamy facials and puma you looked scorching hot with charles' cum all over you face!!! very, very hot performance from puma and charles!!! oh yeah, great camera work!!
Comment #4
Puma Swede the best MILF & Blonde...very perfect I love....You hot please more videos...
Comment #5
I love watching her get slammed!!! The way to keep her from talking is a 3 some with a constant mouthful of dick!!
MommyGotBoobs Puma Swede Picture Gallery