Mommy Got Boobs presents: Two milfs fight over massive meat stick
Scene Title: Soccer Moms Gone Wild!
Storyline: When Lisa & Sienna learn about Scott's recent divorce, they both jump on the phone at the same time to give him a shout... It seems Lisa was faster on the dial but Sienna won't be too far behind when she pays her voluptuous friend a visit... They'll learn a lesson in sharing when Scott offers both of them his huge cock!!!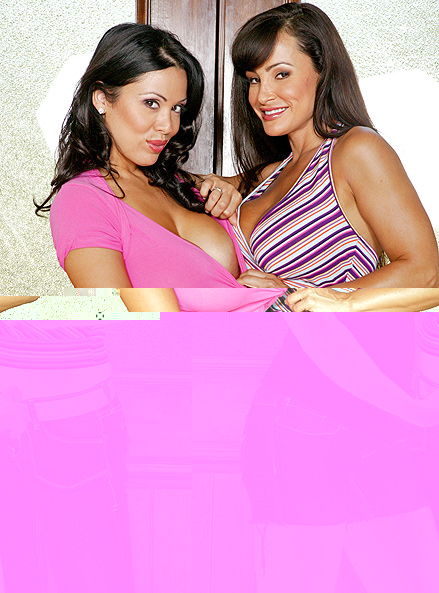 MommyGotBoobs Lisa Ann and Sienna West HD Video Trailer
What people are saying about: Lisa Ann and Sienna West - Soccer Moms Gone Wild! mommygotboobs episode
Comment #1
OH YES THESE LADYS KNOW HOW TO FUCK YES FINNALY SOME GOOD PUSSY FUCKING AND SUCKING
Comment #2
What more can I say? Fuckin' awesome. Two horny, big-titted babes fighting over a big cock. Loved when they agreed to share. Sienna in RCG is sexy as hell. Lisa has an ass that won't stop and better, firmer tits than Sienna. But I love Sienna's attitude. A great scene.
Comment #3
Picture in picture has me enjoying stroking my cock more than ever! Very erotic! 2 of my favorite big titted pornstars have me experiencing sensory overload! Lisa Ann: "Well, do you think you might want to make something disappear today?" lol Not even half way through mommy got boobs scene and ready to plaster the wall with a mega-cumshot! wow! These 2 brunette MILFs are going to have me down a quart! lol Sienna in RCG and Lisa in CG has my balls percolating with a huge load! Sienna: "OMG! Its fucking huge!" SHWING! POV almost made me cum too soon! Titfucking galore, HELL YEAH! Sienna has a new tattoo Thanks for cleaning my nut bag out! lol
Comment #4
I pretty much joined this site for the milf porn. Mature women just turn me on, and updates like this make the monthly bill well worth it. Two beautiful milfs, four glorious breasts going to town on cock. I think Lisa Ann gets hotter with every update. Great scene Brazzers.
Comment #5
Honestly I was caught up with how Brando put this scene together. I was digging the picture in picture as they showered and masturbated. This is why I like to see experienced chick in a threesome. Sienna has got the titfuck going and Lisa is getting ate. The one I really enjoyed cause it hardly happens, Lisa was getting spooned and Sienna over top of her getting ate. Lisa looked great riding his big cock. Sienna looked awesome getting fucked in doggy while eating out Lisa. I wish the doggy at the end was more even between the two. I liked this mommy got boobs scene cause it gave me that Dynasty feel that's not often seen. A good catfight with style and grace. Thanks for the fan sign Lisa Ann and Brando. Snoogans!
MommyGotBoobs Lisa Ann and Sienna West Picture Gallery