Mommy Got Boobs presents: Stephanie Wylde fucking the nerds big hard cock
Scene Title: Nerd to Stud in One Simple Fuck.
Storyline: Stephanie Wylde is on a mission. Her son's best friend is a big time nerd and it's putting a strain on her son's friendship with him. Stephanie takes it upon herself to try and turn this nerd into a stud with her home made remedy...her vagina.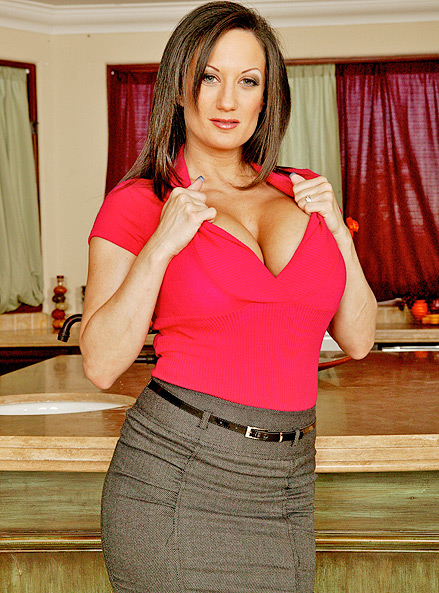 MommyGotBoobs Stephanie Wylde HD Video Trailer
What people are saying about: Stephanie Wylde - Nerd to Stud in One Simple Fuck. mommygotboobs episode
Comment #1
A nice scene, and a very lovely lady; could become my favourite hot Mama now that Ava Lauren seems to have hung up her stilletoes for good. Some good laughs too, along the way, not least the fact that we're supposed to buy into this being Johnny's first time. When Stephanie looks admiringly at Johnny as he eases into her, and says, 'It's hard to believe this is your first time!', I think she's having real problems to not burst out laughing. Great fun!
Comment #2
I luv Steph's big milk bags!!! I can see her big tits wrapped around my throbbing bone right now, milking every drop of hot spunk out of my cock. Mmmmmm delicious!!!
Comment #3
stephanie wylde-this babe is better looking and has a better body than most of the woman half her age on this site-amazing boobs-great ass-great legs.wow.
Comment #4
Amazing body, but she really does look her age. They shouldn't post pornstars' birthdays on here. No one wants to know that the bitch they're jerkin off to is 40.
Comment #5
Stephanie is making me go Wylde jerking off! Those are big tits! Mommys got Boobs is right! Looks like I have a new favorite pornstar! this mommy got boobs scene was a great fantasy cum true and really got me off! More Stephanie Wylde please ZZ!
MommyGotBoobs Stephanie Wylde Picture Gallery