Mommy Got Boobs presents: Sophia Lomeli in Virgin Fucks Mommy scene
Scene Title: Virgin Fucks Mommy
Storyline: Charles and his friend play guitar hero all day long and don't do shit around the house. His friend's mother, Sophia, is upset and yells at them to help with the chores. Her son throws a sissy fit and storms off, leaving his friend Charles behind. Charles offers to help his friend's mom clean up and bake a cake. He accidentally gets chocolate on her boob and she asks him to lick it off. Charles, being a virgin, is hesitant but Sophia wants his cock and doesn't give a shit if her son is in the other room!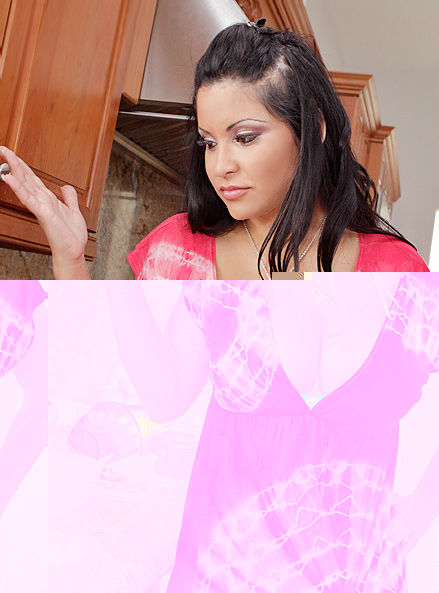 MommyGotBoobs Sophia Lomeli HD Video Trailer
What people are saying about: Sophia Lomeli - Virgin Fucks Mommy mommygotboobs episode
Comment #1
the girl positions r too low n Dera is too tall already to be standing up or even on his knee when girl is on bed ,coach or even on a doggie position. other than that cameramanwill never film a head to toes scene only the girl is gonna be filmed!!! u can place the girl on a stool but standing up n Dera too standing up to even their high so we can get a hot full scene!!! that would be awsome!!!
Comment #2
Sophia is the kind of wife you know would cheat on you because every man in a 5-mile radius would want to be with her.
Comment #3
Sophia really has beautiful Breasts, and she seems to like having them sucked when she is being fucked. She possibly needs two men to work on her at the same time to really put her in an exotic orgasm. kentsrule
Comment #4
She's really growing on me, this mommy got boobs scene is almost a flawless one, Sophia gets into her partner, as if she didn't get laid in a long time, and that is a beautiful thing! I don't usually give perfect scores, but this one, has good acting, high sexual energy, only thing, the camera was off good angles at times, that's it though! Great scene, nice finish! 10 out of 10!
Comment #5
she has the perfect body and is fine as fuck! keep bringing her back for more thanks.