Mommy Got Boobs presents: Busty Mom gets fucked on the pool table
Scene Title: Lost and Found.
Storyline: Sophia's husband was mad at her because last time they were at a friends house she lost her ring. So she had to go back and search for her ring. Good thing Charles was there to help her out. Once they were looking for the ring , it turned into Sophia explaining how her husband doesn't appreciate her for her body. Charles was on the ball on this one when he knew he could get into Sophia...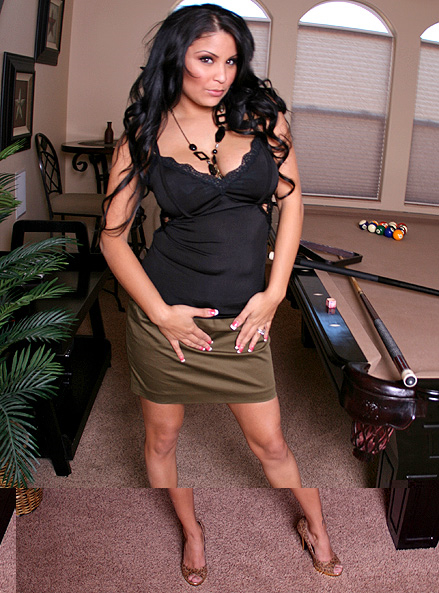 MommyGotBoobs Sophia Lomeli HD Video Trailer
What people are saying about: Sophia Lomeli - Lost and Found. mommygotboobs episode
Comment #1
Sophia, you have amazing tits, sweet ass, and your skin tone is great
Comment #2
This was a great mommy got boobs setup played well by both Sophia and Dera. I was going to ask if she happened to be Italian, then she started speaking Spanish on the phone so that answered my question. I loved the slow, sensual titty-touching. Yes, she does need her mid-section flattened out, but I think everything else about her is exquisite. And this fucking guy Dera with his fucking cowboy boots, lolol.
Comment #3
I like her and I like the rolls. Bring on some more of her!!!
Comment #4
All Due Respect, She does have some roll that could be iron out, however she is still one fine latin babe that i wouldnt pass up on any day of the week, shes got a pretty nice chest and a great face, she does need to work on the bj's tho as MJ pointed out and also yes a little bit on the rolls but shes not the worst thing thats hit brazzers in the new year thats for sure
Comment #5
she does need to tighten up, but she is sexy as hell. I think one of the best scenes is with her and Jonni and thats actually why I joined. she worships big cock
MommyGotBoobs Sophia Lomeli Picture Gallery