Mommy Got Boobs presents: Busty MILF fucks a big cock at home
Scene Title: Caught By Ms. West
Storyline: Ralph's girlfriend wanted him to come over to help with baby sitting. Ralph didn't like the idea of taking a bus for a long time just to hang out with his girlfriend. He obviously expected something from his girl , so she decided to give him a hand job. Just so happens when she had his cock out Ms. West comes home early. Unfortunately Ms. West had to fire the girl because of this, but she figured a different way to..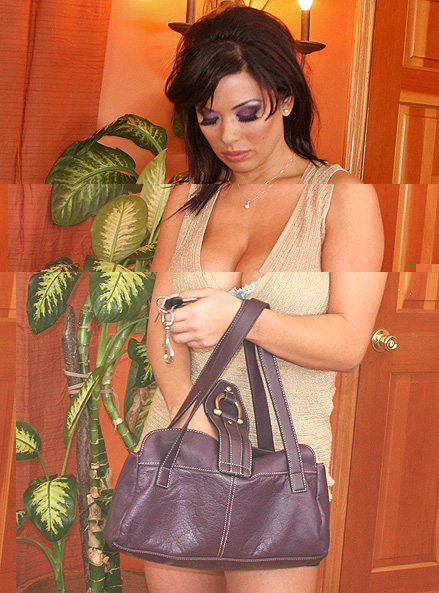 MommyGotBoobs Sienna West HD Video Trailer
What people are saying about: Sienna West - Caught By Ms. West mommygotboobs episode
Comment #1
this chick got an Emmy for her best cock sucker of the year
Comment #2
Nice handjob interupted after Ralph wanted to smoke,Idid! Sienna looks fucking great (put me down as I like the redhead Siennna best!)with her nipples exposed from the bra! I love her big fucking tits! Sienna is so sexy its a constant battle to not cum too soon! Sienna is actually a decent actress which makes the fantasy that much more real! I love the way she talks dirty to Ralph between jerking him off and sucking his big dick! I like how she teaches Ralph how to titty fuck her! "Be a good boy and fuck those tits!"I like how she leaves her bra on propping up those fucking huge bouncing tits! "you're better than my husband!"lol=RWS with Sienna PLEASE Brazzers! "Tell me to ride that dick!"=1st cumshot already! Fucking Sienna makes me cum before I am ready again, bitch! LOL Great aim Ralph! That huge cumshot hit its big target, Sienna's huge fucking tits! Bravo! 10
Comment #3
Sienna is always a HOT Bitch! love the way she CUMS for this guy! MORE Sienna! more stockings and sexy bra's for her too! love those huge Boobs!
Comment #4
The more I see of Sienna West the crazier I am getting over her. She is so incredibly hot either as a redhead or brunette that I just cannot get to see enough of her on this site! The only thing that she is lacking is to do a hot scene with me! Maybe I could be a guest star, like reward a fan day! That would be excellent, Smithers!
Comment #5
Sienna is consistantly the best porn actress on the site! She can only do so much on her own. She needs a good actor to step up to the plate if you want her to "burn the bedsheets" up in a great mommy got boobs scene! I agree with an earlier comment that it is time for Sienna to get two or three cocks at once! She not only deserves it, but she has earned it! Not that I mind seeing a guy getted fucked by two hot porno chicks, but it would be nice to see brazzers mix it up a bit with some DP, DVP or go totaly "airtight" with a hot slut like Sienna West! Sienna needs to be the center of attention to 2 or 3 cocks and she will rise to the occasion and take on 3 big cocks like a women who hasn't been fucked in 10 years! Brazzers this concept makes good business sense! You can hire 3 guys to fuck Sienna for less then one porno actress! Sienna you are the bomb!
MommyGotBoobs Sienna West Picture Gallery