Mommy Got Boobs presents: Phoenix gets her ass ripped a new one
Scene Title: Your mom's hot ass loves my nerd cock!
Storyline: The class nerd, Keiran, comes crying to a school bully's mom after he caught the bully getting his dick sucked by the nerd's mom. Keiran becomes a man by giving the school bully a taste of his own medicine by fucking the bully's mom.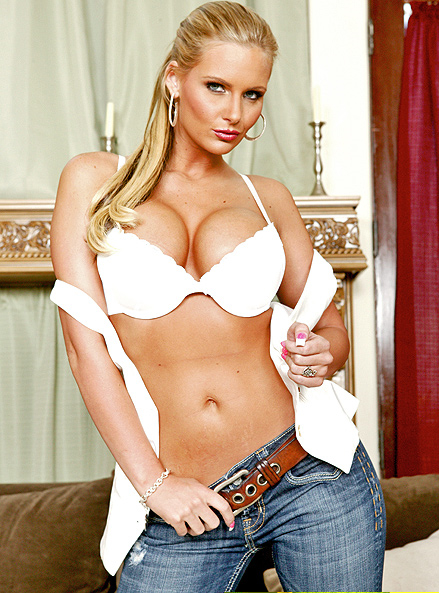 MommyGotBoobs Phoenix Marie HD Video Trailer
What people are saying about: Phoenix Marie - Your mom's hot ass loves my nerd cock! mommygotboobs episode
Comment #1
totally in love with phoenix ! she looks great in this scene ! good blowjob and very sexy in those jeans and heels ! shes gorgeous love to see more of her
Comment #2
Thank you again for all the luvin on this scene.. sorry if I keep saying it... but it means a lot to me... I give it all I got to bring the best to everyone who likes a hot scene! Big Kisses Wankers =P
Comment #3
I'm moving to Phoenix...I mean I was a bit of a fan...now...Phoenix that was a scene to remember. GOD those jeans were so hot. There is not one thing out of place on her. Everything about her is perfect. THIS SCENE ROCKS!!!! Looks to me like it could be the basis of a new website to me. "Cougar Sluts Take Nerd Nuts" or "MILF's Like it Nerdy"
Comment #4
What a great scene! I don't comment much but I thought I should with this one. Phoenix Marie has the perfect body, not too skinny with some decent jiggle and even her implants look good in just about every position. What a gem. . . and I happen to like her uniquely set teeth, so go play with train doublek21 like you have ever been with a women that even remotely looked like her. . . and am I the only one that is sick of seeing comments from whom ever rmorick is representing, WTF!
Comment #5
Cool a follow up to the scene Cherokee/Chris Johnson did. When these two get together, they can't help but be mean towards each other. Not saying this scene wasn't good. I would have preferred if Phoenix would have had the control. The nerd role shouldn't be built up so much if he's going to know what he's doing. He waxed and taxed and hit that ass to the max. Anal cowgirl was real hot as her ass bounced like a game of Quarters. He whipped her like frosting in spoon. Can anyone really put a hurting on Phoenix? Now that cumshot was a hole in one. Snoogans!
MommyGotBoobs Phoenix Marie Picture Gallery