Mommy Got Boobs presents: Busty mom Nina Hartley takes hard dick in pussy and rides the hell out of it
Scene Title: Giving Mrs Hartley a ride
Storyline: Nina Hartley really loves fucking young cocks so when her son's best friend went to pick her up at the mall she couldn't resist the idea of riding his cock. She tricked him into going inside the house for a drink and jumped on his cock at the first opportunity!! Ms Hartley fucked the shit out of the young man and got a big load on her face and awesome boobs in the end.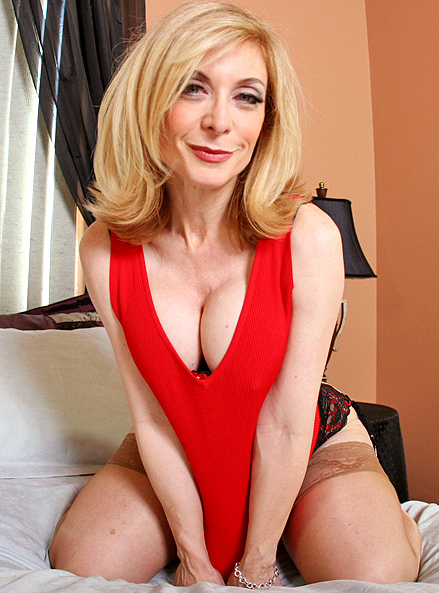 MommyGotBoobs Nina Hartley HD Video Trailer
What people are saying about: Nina Hartley - Giving Mrs Hartley a ride mommygotboobs episode
Comment #1
Nina Hartley - great, great MILF!! Who would not like to have her as teacher? She definitely has the best experience when it comes to sucking, ass, tit and butthole fucking! She is a true American woman! May this proud nation be awarded with more great ladies like Nina Hartley.
Comment #2
This guy has one smooth, round bubble butt; it's a shame the ugly tatt takes away from his beauty. Would love to lick his asshole and shove my eight inches up inside him for hours.
Comment #3
PLEASE BRING NINA BACK!!!! If you can make a video with her wearing black RHT stocking w/ garter belt I wouldn't be mad at ya!!!! :)
Comment #4
finally a great&true story. nina played it great.it is true older women desire young hot cocks and younger women want older,more experienced men. would love to have seen a 69 seen,it was there for the taking. way to go nina,you were super
Comment #5
Before I watched this video my boyfriend showed me some old porn of Nina. I was very impressed. Still has a very nice body. The guy I liked him alot. He didnt sound all stupid like most of the actors and he didnt lose his erection. Bravo to Nina Hartley. I was upset to see that her nice round ass wasn tight like it use to be. Snoogans!
MommyGotBoobs Nina Hartley Picture Gallery