Mommy Got Boobs presents: Busty Mom fucks the sales rep for a security company
Scene Title: Security package
Storyline: Misty feels unsafe and has decided to get a home alarm system. Sales representative Charles Dera, has the worst security package ever but somehow, she manages to persuade this sexy big boobed mommy into choosing his over the other company's package. It seems that what Misty was really interested on was the other package Charles had to offer...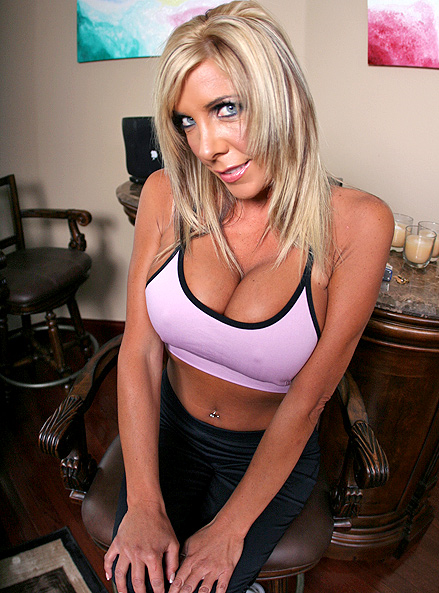 MommyGotBoobs Misty Vonage HD Video Trailer
What people are saying about: Misty Vonage - Security package mommygotboobs episode
Comment #1
nice scene. always great when a girl swallows the load. i would love to fuck those huge tits and coat the back of her throat with a blast of my own.
Comment #2
Kissing is so important! It makes the aura of a scene not feel like its the financial transaction it is. If a women is really and truly pleasing you with her mouth, you want to reward her at the end with a kiss. Real people don't flip the bitch and spit into their mouths (wtf is up with that)?
Comment #3
Misty is nice but i just don't feel this was her best mommy got boobs scene. Liked the diff idea of the storyline thou, so a thumbs up.
Comment #4
Got to chime in and say I agree with Funkdoc and Towny; more kissing would definitely add to the "theme" of the site. It creates a bit more intimacy, which always makes things sexier. Some fake wedding rings would totally help, too; it reminds me of a buddy of mine who was cheating on his wife, and this girl he was cheating with wanted him to get her his wife's ring, so she could give him a handjob with it on. Probably the most fucked up thing I've ever hear of, and yet it totally got me hard... My point being, the thrill of the cheat is fucking hot. Let's encourage it more here, people...
Comment #5
This was hilarious. I'm totally into Misty Vonage, and I'm totally with NocNoc - she's so damn hot to me, plus she has the most amazing rack. And I love how she fucks. Dera took care of that shit. Towny531 mentioned the whole aspect of kissing that I have brought up in the past, hope we get to see more of it.
MommyGotBoobs Misty Vonage Picture Gallery