Mommy Got Boobs presents: Hot big breasted mom gets a huge cock inside her pussy
Scene Title: Horny All The Time
Storyline: "I'm horny all the time..." seems to be the common attitude for a large majority of milf's. With this in mind, we present Kristine Madison, a very busty mommy who likes working out and fucking hard. We weren't sure if she'd be up to a good pounding, but she ended up schooling us on how to fuck! Our guy could barely move after she finished riding his cock into her tight pussy! And when he gave her his load, she was still asking for more...what a mommy!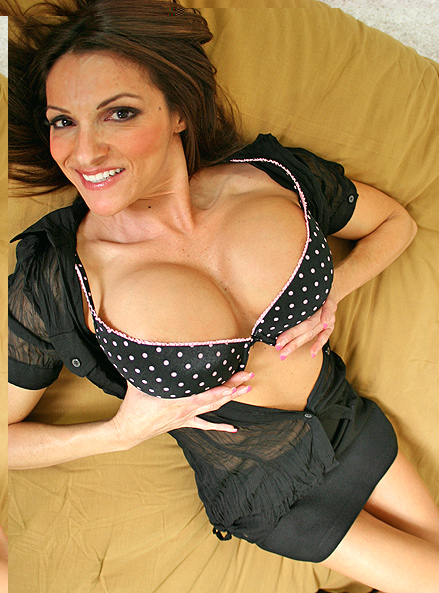 MommyGotBoobs Kristine Madison Picture Gallery
What people are saying about: Kristine Madison - Horny All The Time mommygotboobs episode
Comment #1
This 30 year old woman is fantastic in all areas and has a great personality to turn us on. Why so long (2 years) between videos. Get her back please.
Comment #2
She's hot!! Tight body, fantastic puppies, cute face...very nice indeed! More Kristine
Comment #3
Now this is more like it. Kristine is Devilishly Sexy, and is believably REAL to boot. A foxy girl who talks to her guy throughout sex, and pops him off like crazy. We want more of Kristine!!
Comment #4
The dude was a fraud, she deserves better. How sexy is she?
Comment #5
This bitch is sexy as hell