Mommy Got Boobs presents: Dirty Blonde Haired Bitch Kara Nox gets her mouth fucked by big hard dick
Scene Title: Kara's Busty Naturals
Storyline: Kara came to us sporting some huge 36DD natural boobies! And not only were her tits amazing, but for some reason this milf was extra horny today!!! Luckily we brought in Frank Towers (from the local bar) to help Ms. Nox with her craving for cock. Frank certainly towered over her as he shoved his thick dick down her throat, fucked the shit out of her, and blew his load all over that giant rack! Kara's knockers are certainly ones that can't be missed!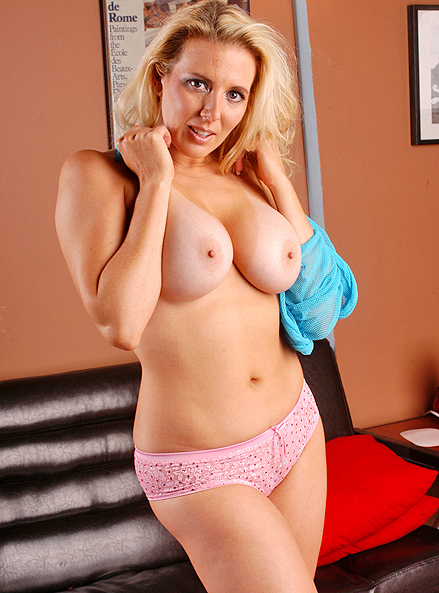 MommyGotBoobs Kara Nox Picture Gallery
What people are saying about: Kara Nox - Kara's Busty Naturals mommygotboobs episode
Comment #1
When I was in my Cradle, I always went to the lap of Nurses and Aunts who have blonde hair and big boobs. Since then I am addicted to big boobs, older ladies who are nicely dressed underneath, I mean lingeries and stockings, even my eyes didnt went off from staring boobs of my teachers. Kara Knox just reminds of them, EXCELLENT WORK, Keep post more of her.
Comment #2
Find her a dick the can get hard
Comment #3
Kara did an excellent job. Nice sloppy blow job. I liked that doggy standing up. Natural titties always a plus. One of the worst titty fucking Ive seen. Not your fault very difficult to work with a limp noodle.
Comment #4
Hey Fat Boy: This is your last porn job. Let the door hit ya, where it split ya! Kara, you are still my favorite even though they had to get a substitute dick at the last minute. The other guy got arrested for steriod traffiking. No matter you was great! That is the last time fatty will plug a girl on this site. His school records showed he flunked masturbation. Chow for now!!!
Comment #5
OOOOHHH what a WOMAN let's have more Kara Nox, she's ALL WOMAN