Mommy Got Boobs presents: Jaylyn Rose gets fucked hard by the survey guys big dicks
Scene Title: Survey victim
Storyline: Oh man! Mike and I went MILF hunting around our neighborhood last night and we were so lucky to knock on Jaylyn Rose's door! Because this sexy big titted mommy bought our bullshit story about a survey for a magazine and let us in!! Once inside it was just a matter of time before Mike got this busty mommy to ride his cock and take his big load all over her big boobs!!!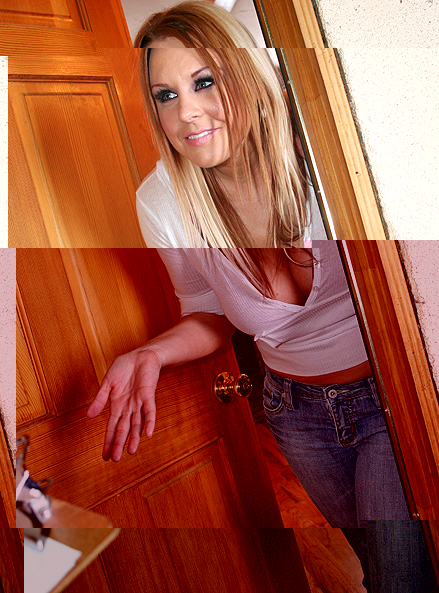 MommyGotBoobs Jaylyn Rose Picture Gallery
What people are saying about: Jaylyn Rose - Survey victim mommygotboobs episode
Comment #1
i DON'T KNOW WHY THIS VIDEO GOT SUCH A LOW RATING. THIS MODEL IS EARTHY AND SEXY IN A VERY HOT WAY. SHE IS A LITTLE HEAVY BUT HER BREASTS AND NIPPLES AND GENERAL BODY IS HOT AND LIKE THE WOMAN NEXT DOOR. SHE IS LIKE AMBER BACH YOU SHOULD BRING HER BACK. LAST TIME WAS 2007 TOO LONG.
Comment #2
With her rating begin so low, not sure if she will be back. This was pretty stupid how he talks to the camera at first. Then the chick pretends that it wasn't there at all. She is one sloppy fat looking bitch. This dude was a total turn off. Snoogans!
Comment #3
Was I the only one who got sick of her saying 'ohh ya!' over, and over and over again? And the dude in this looks like my roomate. Fucking creepy. Funny tho because we always call him a dirty italian.
Comment #4
Okay that dude washes his hair with crisco and probably even more creepy in person but jaylyn had it going on. If you call her fat or a big girl you are trippin cause that little belly is all good with me baby. She has got a nice ass and pretty face, I'd tap that before midnight for sure!
Comment #5
so this chick has the name of a former NBA player, the body of an offensive lineman, and the face of an underground miner. Chicks with flaws should NEVER draw attention to their them, which is EXACTLY what she does with that tat on her gut. Sorry webloner, I'm goin home to a cold bed. Please, no more. ps - this cat IS one greeezy motherfucker! haha