Mommy Got Boobs presents: Busty mom gets slammed by her personal trainer
Scene Title: Self Defense
Storyline: Jada is a gorgeous stay at home mom and when her sons self defense instructor stopped by to drop off his bag,she couldn't resist to let him in. And from there he taught her self defense moves but we all know what that leaded to. Jada fire is a hot momma and she knows how to please a man.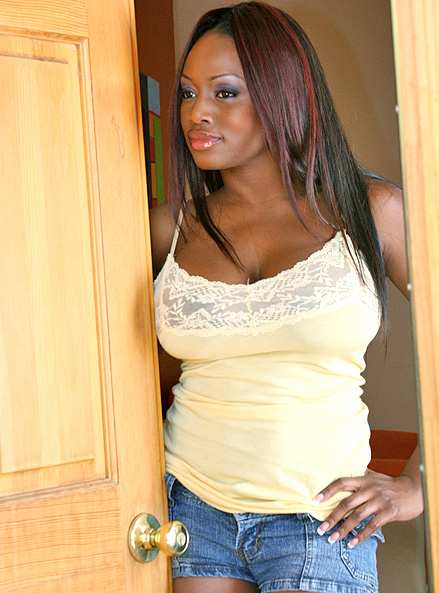 MommyGotBoobs Jada Fire Picture Gallery
What people are saying about: Jada Fire - Self Defense mommygotboobs episode
Comment #1
I had 2 black girls this morning, one was 18 and the other was 24. Man they where hot. Started off with the 24 year old sitting on my face and both of them sucking my cock. Fucked the hell out of the 18 year old while the other was sitting on my face. I was in heaven!!
Comment #2
Jada, Jada, Jada. I've been in lust with her since I first saw her years ago on EBT with small titties. She looks like a completely different girl now..seriously if you saw her then and saw her now you'd swear they were two different women.
Comment #3
I would like to see that black pussy lips spread and to lick the pink inside of her pussy.She's got the most nices tits with big nipples to suck on the whole night.
Comment #4
THIS BABE HAS FANTASTIC TITS AND CAN SUCK A GOLF BALL THRU A GARDEN HOSE...............I HAVE NEVER HAD BOTH OF MY NUTS SUCKED AT THE SAME TIME , BUT, I BET YOUR ASS THIS FINE ASS WOMAN CAN DO IT................................
Comment #5
She's this Fantasy Black Girl that I would love to have sex with. She seems to have fun in her scenes, which I like. A three way with one of the Stevens gals would be great.