Mommy Got Boobs presents: Busty mom fucks the poolmans big hard dick
Scene Title: Strokes Pool Cleaning
Storyline: Chris was sent to Mrs. Mayne's house to clean her pool. The reason why Heidi wanted Chris was because he had the biggest pole and could get into all those crevasses properly. Unfortunately Chris fell in the pool but this was a chance for Milf Heidi to get him naked and have his cock deep inside her.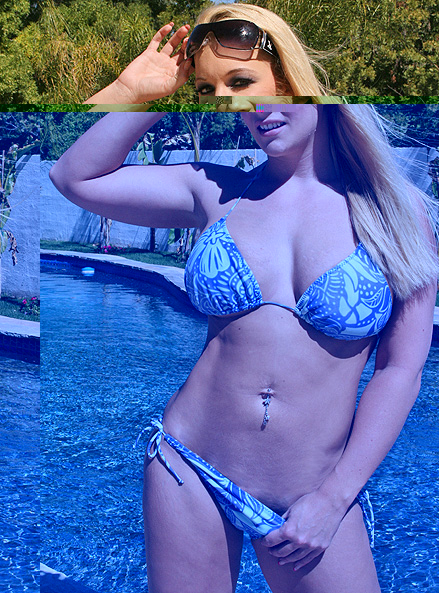 MommyGotBoobs Heidi Mayne Picture Gallery
What people are saying about: Heidi Mayne - Strokes Pool Cleaning mommygotboobs episode
Comment #1
Heidi is average looking, the scene had potential, and the sex could have been better. The sex reminded me of Sheila Marie's scenes...it was a dead fuck. The sex was boring and dull, and the underwear thing was stupid. However, I think this was Heidi's best scene yet, even though it is rated low. You're just not using her in the right scenes. I don't think she needs to tighten up at all, she reminds me of a Flower Tucci style girl. Another thing Brazzers, almost all of your scenes end with the girls spitting out the cum. Make them start swallowing!!! 7/10
Comment #2
I couldn't even get that deep into this cuz Heidi isn't the least bit attractive to me. I was a pool boy at one time, and I never got to fuck on the spot like Forrest & Johnny...wtf yo? lol
Comment #3
I agree. Tighten it up Heidi if you want to keep up with stars like Sienna West and Ava Lauren. Not a good mommy got boobs scene at all.
Comment #4
What are yous guys talkin' about? Anytime a fairly good-looking girl gets a fat schlong up her clintonhole, it's a winner. I love anal. It's my kind of sex...
Comment #5
Oh great another pool boy scene that's so original. What the hell is deal with him holding the thong up to his cock? Isn't he too young to struggle with a hard-on? The only thing I can say for this is Heidi has a phat ass. I guess we aren't beyond the days of writing what place you came in. Grow the fuck up! Snoogans!