Mommy Got Boobs presents: A drunking Fransesca and Veronica Take turns fucking a huge cock
Scene Title: In the year twenty-0-nine
Storyline: Talk about the party of party's, it's 2009 Veronica and Francesca are making out as the clock strikes twelve. Tommy has been sent by Veronica's son to drive them home safe but the two horny mother's are cock craving. So much for a little abstinence in this new year.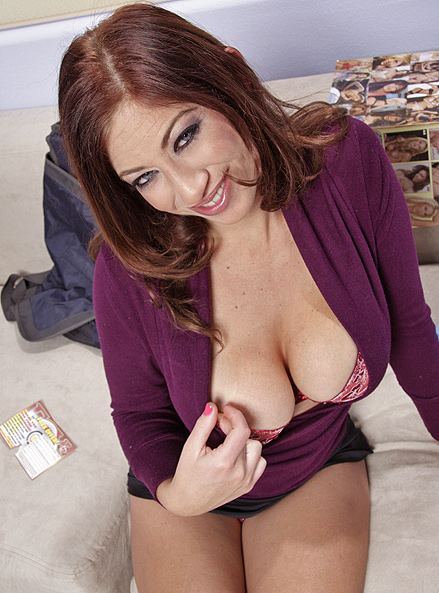 MommyGotBoobs Francesca Le and Veronica Rayne HD Video Trailer
What people are saying about: Francesca Le and Veronica Rayne - In the year twenty-0-nine mommygotboobs episode
Comment #1
Holy fuck this was insane. While most girls are great performers because they're good at it, I don't think anyone loves her job more than Francesca Le. This chick absolutely LOVES sex. I said it in another scene of hers, but Francesca gets so into her work it's almost like cock is her lifeblood and she needs it to survive, and it's a joy to watch. Veronica is great in her own right, great to see her back. This pairing was pure gold, awesome 3some scene that should be rated much higher than it is. These 2 girls seemed to be totally lovin everything about the other. Tommy fucked em both good too. Nice to see you postin up here TG. Keep up the good work playboy.
Comment #2
Wow what a threesome! I have yet to see a supbar Veronica scene and her Francesca nailed this one. I'm glad to see Tommy had his Gunn in full action and boy did he deliver. Girls nice chemistry and there is no doubt they enjoyed Tommy's cock. Not sure why the camera person zoomed away from the girls while they were sucking the cum off Tommy's dick but it was still a hot scene! Tommy this is the guy we new from past and ladies we need to see you two peform together again!!
Comment #3
Veronica Rayne and Francesca Le have set a high standard in threesomes for my viewing pleasure. At first I didn't think Veronica was into Francesca when they were kissing at the party. No need for details cause this mommy got boobs scene speaks volumes. Just glad I was home to make myself more comfortable. I gotta be honest and say I haven't been pleased with all of Tommy's scene this year. At least he knows how to finish the year off. Maybe this is motivation for next year. Snoogans!
Comment #4
Great scene! And Tommy delievers another fabulous scene. HOT!!!!!!!!
Comment #5
Never in my wildest dreams would I have imagined it... Veronica Rayne. Francesca Le'. Makes so much sense I'm almost upset with myself for not coming up with it first. Strong work.
MommyGotBoobs Francesca Le and Veronica Rayne Picture Gallery