Mommy Got Boobs presents: Devon Lee loves your paperboy cocks fucking her
Scene Title: Special Delivery
Storyline: The dreaded neighborhood paper boy is making his rounds again this morning. The kid has no respect, he just throws the paper onto people's property damaging it!This time he throws the paper right in between Miss.Lee's breasts!She is less than happy with him and orders him inside. He starts to beg for his job and will do anything to make it up to her!Miss.Lee decides the strong young man may be exactly what she needs!She ordered him to suck her pussy and tits and then fuck the shit out of her!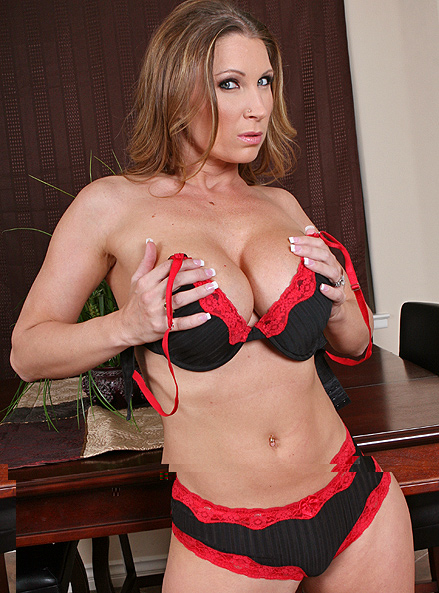 MommyGotBoobs Devon Lee HD Video Trailer
What people are saying about: Devon Lee - Special Delivery mommygotboobs episode
Comment #1
Love how she takes charge of that cute cocky aussie boy by grabbing his ear and pulling him inside. would love to see more girls do that to guys.
Comment #2
devon has always been one of my all time top stars. everything about her spells sex. this woman is truly built for sex. her angelic face is enough to make any real man fire his platinum bullets, not to mention her luscious lips now with hood ornaments, her great tits and ass and that look on her face when she is getting pounded real hard, standing doggy style with both feet on the ground. too bad she wasn't pounded real hard in this mommy got boobs scene.
Comment #3
Devon still has it. Thick in all the right places. I liked that Devon's tits got so much attention by Danny in this scene. She's got a nice set and brazzers is supposed to be all about big tits. Danny fucked her good, esp. liked the CG and RCG positions. Should have provided a bit more P2M, but overall a good scene. Excellent CS by Danny at the end, and Devon took it like a pro. In her mouth and on her awesome tits. Liked the post CS cleanup as well
Comment #4
Always love Devon. Just seeing that juicy ass and those meaty pussy lips
Comment #5
How stunning is this woman? I mean seriously, she could cause a massive car pile up in a neighborhood wearing that robe and undies. I wasn't too thrilled with the camera work. I liked the underneath shot of the doggy. The reverse cowgirl was fine too. Now as for the regular cowgirl was on her face and boobs quite abit. I know this site is about the boobs but I wanna see my girl work. Not a fan of mish but the camera stayed out of position for most of that move. Great load shot all over by Danny. Wow these guys are really with it. Nick Manning would be so proud. Devon still has the quintessential body. Snoogans!
MommyGotBoobs Devon Lee Picture Gallery