Mommy Got Boobs presents: Daphne Rosen huge fucking balloons bouncing in hard pussy fucking
Scene Title: Daphne and her giant 41G boobs
Storyline: Lately we've enjoyed some really great mommies who have brough us some equally great sets of boobies. This time around, however, we decided to up the ante and bring a mommy who's different from all the others. So, we went out and got Daphne Rosen, who happens to be very different from the others because she is equiped with a giant set of 41Gs!!! Watch her get pounded hard andtake a heavy load all over those huge tits!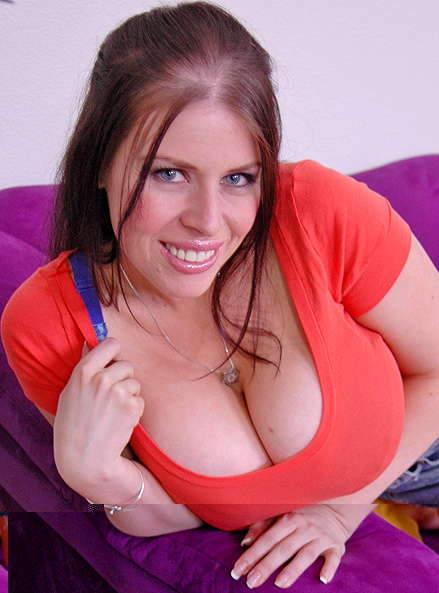 MommyGotBoobs Daphne Rosen Picture Gallery
What people are saying about: Daphne Rosen - Daphne and her giant 41G boobs mommygotboobs episode
Comment #1
Daphne Rosen is very sexy, but that man in the movie cant fuck and that is a shame.
Comment #2
Not only has this lady got some Huge tits, she sounds like she'd be a heap of fun to be with. Great personality.
Comment #3
You are hot hot hot, baby!! I love it when you leave the punani hair. WHat a glorious set of puppies you have. you are blessed from head to toe
Comment #4
Daphne, first time I saw you was for a website called Boobsquad. I am curious to know if that was your first seen. You seemed very nervous back then. You have come a long way since then. Wish you the best of luck
Comment #5
perfect tits in oh so sexy blue bra - what better!