Mommy Got Boobs presents: Big Titted Mom gets slammed by the plumber big massive cock
Scene Title: In Need Of Plumber
Storyline: Mrs.Rosen was really in need of a shower but unfortunately her shower was not working properly so she decided to call up a plumber. Mr Long , plumber extraordinaire showed up and fixed the problem in no time. Mrs. Rosen figured that all that work was worth something. She stripped her clothes off to show those massive tits. Mr.Long was surprised to see her naked...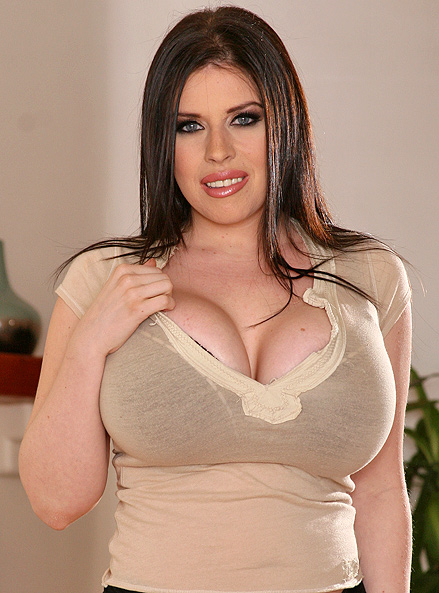 MommyGotBoobs Daphne Rosen HD Video Trailer
What people are saying about: Daphne Rosen - In Need Of Plumber mommygotboobs episode
Comment #1
Well for the few brief moments this big boobed babe actually got to "earn her money", and was allowed to fuck herself was a awesome sight. Nothing quite like the visual arousal given to me when a foxy slut gets to gyrate, bounce and manuever that man meat up in her own pussy. But like i mentioned, the FEW BRIEF MOMENTS! This jerk is what i call a JackHammer. He pumps everything in a frantic lame in out inout with such boring strokes, the pussy even dries out with jackhammering boredom! This scene would have been alot hotter as with most scenes in porn, if the female we'er al here to watch, was actually performing and not just getting poked. Jackhammering jack offs like this dude should just let em' ride. that way the pussy will glide.
Comment #2
Daphne just looks so good on her knees sucking cock, those big eyes looking up pleading for it. I could watch her tits bounce all day whilst she gets fucked good and hard.
Comment #3
Daphne knows "sexy". The whole beginning was hot with her fixing herself in the mirror and her trying to turn the nozzle. Her inhaling can be distracting but the rest of her is magnificent. She makes an average sex scene good, but what was that thing on the inside of her left eye? Thank god this dude finally shaved, but now he opens his mouth like he's been a student of Dera. Tell Long to shut up because he's too much of a geek to be making quips and jokes - he can't pull it off
Comment #4
This is definitely not her best scene on the network. But anything with Daphne's thick ass in it, is always a winner in my book.
Comment #5
Okay I wasn't even close to being sold on this mommy got boobs scene. It had nothing to do with Ralph Long for once. If Daphne is about to take a shower, she should have had her her up and with the super thick body she has. I know she could have had on some tight fitting pj to grip that body of hers. Sex was below average. Snoogans!
MommyGotBoobs Daphne Rosen Picture Gallery