Mommy Got Boobs presents: Busty Mom fucking the bully with the big cock
Scene Title: Stop Bullying Me and Fucking My Mom
Storyline: Cherokee's son Keiran is constantly being picked on by the neighborhood bully. Just like all mothers, Cherokee is very protective of her son and decides to pay a visit to the bully and teach him a very valuable lesson.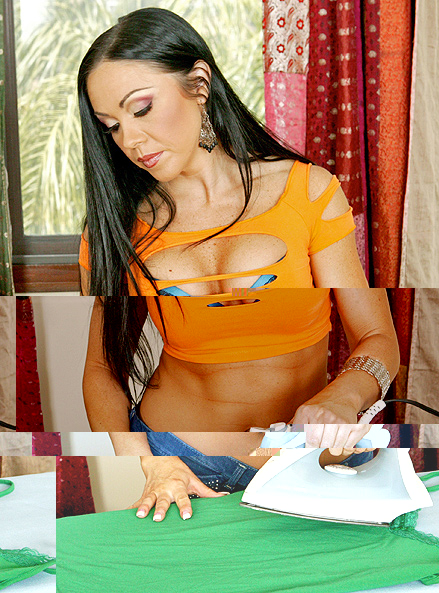 MommyGotBoobs Cherokee HD Video Trailer
What people are saying about: Cherokee - Stop Bullying Me and Fucking My Mom mommygotboobs episode
Comment #1
She's a total freak. I really liked her. The guy was cute. But at the end it seemed like shes was trying to rap the whole deal up! LOL!
Comment #2
This woman Cherokee makes me horny and with her beautiful ass and leggs in this thight jeans and when she pull out the tight ropes you can see that beutiful ass to invite a big cock to her like my big cock awesome scene.
Comment #3
If this story was like the one that BB did with Victoria Valentino and Joey Brass. I got bad news for anyone that thought that. this scene was done way better. They didn't spend too much time between the bully and son like BB did. Keiran did his best cameo role to date. Cherokee put a spark in Chris Johnson that made fuck better and stay hard. I'm so glad she slapped him like she did. He had anger issues and that's why he talked shit. He knows she sucked his cock better than anyone. He knows that cowgirl she put on him was the best he's scene. She got her revenge as she laugh at him trying his best to spoon. At least he followed that up with some hot doggy. Damn shame that's all the cum he had for his efforts. That wasn't a good reward for her dedicated work to this scene. Snoogans!
Comment #4
What a limber and athletic hot chick!!!! That ass was magnificent in her cowgirl ride. More of Cherokee on a regular basis, please!!!
Comment #5
GOD DAMN I love Cherokee, she has a nasty streak about her. She knows how to work that ass in cowgirl, that's for sure. Hilarious acting by Kieran.
MommyGotBoobs Cherokee Picture Gallery