Mommy Got Boobs presents: Busty Mom fucking the guy that loves her big tits
Scene Title: Peeping Tom
Storyline: Scott and his friend are being real peeking Toms when they spy on Brittany, sun bathing with her top off... She won't be fooled for long though, 'cause when Scott gets deserted by his friend, he's all by himself to handle those juggs!!!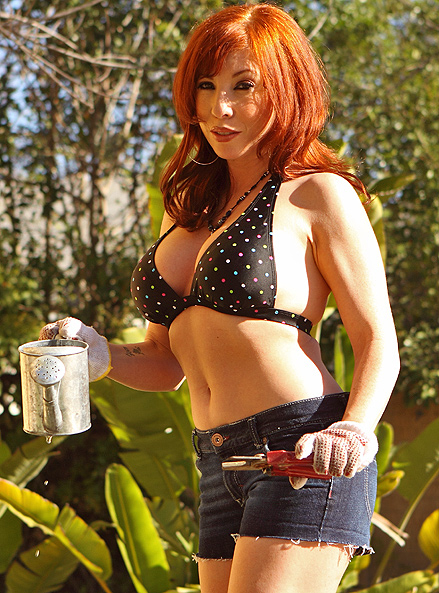 MommyGotBoobs Brittany O'Connell HD Video Trailer
What people are saying about: Brittany O'Connell - Peeping Tom mommygotboobs episode
Comment #1
Most chicks are hottest when young, but a few get sexier with age. She is one of them. 100% milf. She should be in more scenes. Some lesbian stuff would be cool, maybe with one of the younger chicks like Shawna Lenee. That would kick ass.
Comment #2
Brittany is an adult film legend and all-star.There should be more scenes featuring her. She should be added again to the index so all of her fans can vote for her to appear in future scenes.
Comment #3
Brittany is a smoking hot milf.Petite and has a great body.She is just sexy as hell and really handles a big cock like a champ.
Comment #4
Sleeper of a scenario; very easy and still believeable. Brittany is such a damn hottie with that intangible sex appeal some girls just have. What a nice brain session, but the winner here was that doggy with both feet on the floor. Great camera angle especially for that position. Good mommy got boobs scene and I hope we get more of Brittany soon.
Comment #5
The story wasn't all that but the sex was the bees knees. If I never commented on it before, well I will now. Brittany has got a phat ole ass. That bowl of head she delivered looked delicious. Then they way she stared at him during mish was hot. She worked that cock good in reverse. I know this is a boob site but I had fingers crossed the camera would go behind. Oh well it didn't but it was still hot action. I loved watching her bounce that ass like a quarter in doggy. He was fucking strokin away that even his ass was bouncin. After the spooning she needed to titfuck just to catch her breath. I know she had to be thirsty like a muhfucker after this scene. Scott you are too hot and you know this. Snoogans!
MommyGotBoobs Brittany O'Connell Picture Gallery