Mommy Got Boobs presents: Big Titted Teacher gets big dick between her luscious tits
Scene Title: Fuck the baby, I want the Titties!
Storyline: Voodoo is invited by his very pregnant friend to join her to attend her breast feeding classes. Voodoo is hesitant at first, as he feels it would be embarrassing to be seen by anyone in this situation. His attitude changes quickly when breast feeding instructor Ms. Brittany O'Neil feeds a practice baby doll with her big tits and mesmerizes Voodoo into sucking on them and eventually fucking them.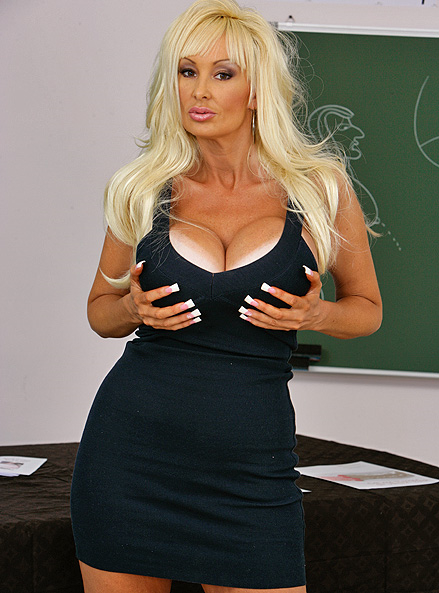 MommyGotBoobs Brittany O'Neil HD Video Trailer
What people are saying about: Brittany O'Neil - Fuck the baby, I want the Titties! mommygotboobs episode
Comment #1
Brittany is absolutely stunning. She gets more beautiful as she gets older. I'd love to see her get another boob job and go bigger.
Comment #2
I WANT TO SEE ANAL SCENE WITH BRITNEY!!!!!!!!!!!!!!!!!!! HER BOOBS AND HER ASS ARE AMAZING!!!!!!!!!!!!!!!!
Comment #3
Britney is AWESOME!!! Would love to see more close-up shots of her stroking and sucking with those beautiful long sculpted nails!
Comment #4
Voodoo and Victoria have decent acting ability and she was eating like she is pregnant. Please put Britney in more scenes Brazzers, she has the greatest huge fucking tits!!! Britney is great at dirty talking and still looks great too! Great camera work as usual when Voodoo is getting head from Britney her huge fucking tits are right in the viewers face, also during RC on floor and doggie on table wow! Not too many comments from me this time as I am too busy stroking like an Olympic rower as there is something about Britney that makes me proud to jack off!!! Bring Voodoo back too because he always delivers a big load, usually on his wife Nicole Sheridan.Is she available too? I cannot understand the poor rating must be some Britney haters (I love her!). Great ending with Victoria walking in and having her water break with Voodoo in shock. LMFAO!!!
Comment #5
WOW Britney is one hotttt fuckin' MILF!!! She reminds me of my friends mom that I fucked one summer while staying at his cabin. She also had great tits and great tanlines and for a 51 year old cougar she could fuck and suck all night!!
MommyGotBoobs Brittany O'Neil Picture Gallery