Mommy Got Boobs presents: Busty Wife getting slammed by the new butler
Scene Title: The Best Butler
Storyline: When your rich and lazy you usually have a butler to clean up after you. Well Austin's husband partied a little too much while she was gone , so he decided to hire a butler to clean up while he went to work. Austin was gonna play this butler's duties to the fullest. She asked him to play with her and he didn't seem to mind... he got paid and he got an amazing fuck out of it...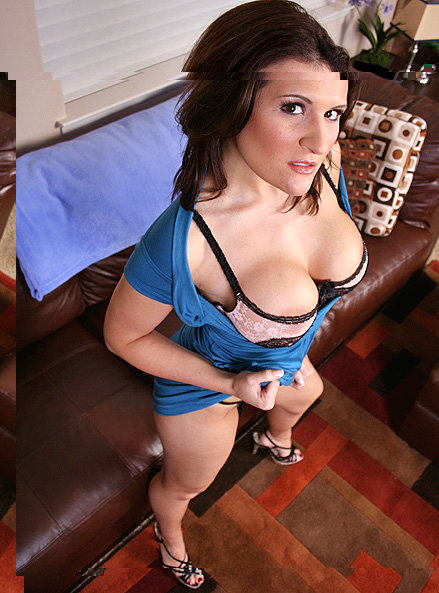 MommyGotBoobs Austin Kincaid HD Video Trailer
What people are saying about: Austin Kincaid - The Best Butler mommygotboobs episode
Comment #1
Another great mommy got boobs scene featuring the very lovely, and very special Austin Kincaid. Here, she is very convincing as the cheesed off housewife taking sexual advantage of the new butler her husbband has tried to palm her off with. I love the way she comes on to him, and their fucking is hot and passionate. Watching this was a very pleasant way to spend half an hour. Good work, guys.
Comment #2
I can never get tired of Austin. Her body is near perfect and she has that classic look that you never see in porn. I like how she started in an aggressive role, even throwing out a little dirt-talk (by her standards anyway), but was disappointed it wasn't kept up throughout. The sex was hot, and what made it better is how Dera wasn't a loudmouth and played his part well by doing what she said. Looks like J. Kidd is picking up an additional check as a porn-extra during his the offseason, huh? lol
Comment #3
That girl sure knows how to use her mouth and cunt to pleqase a guys prick. For me the best shots were the reverse cowgirl fully exposing her great tits and pussy with a small thatch of pussy fuzz. Great job cleaning his dick after he blew his wad. With a good suck after cumming a guy needs no clean up.
Comment #4
Yes, how I can forget! The lost "art" of fucking the tits...Austin is pretty good at that too. There should be more of that in each brazzers scene, they tend to skip it half the time thesedays. Why have great tits if you aren't going to use them!
Comment #5
Austin is very beautiful, almost too good looking for porn! Awesome body, and her tits are amazing. Some of these fake tits look like sh*t but hers are unbelievably sexy! I like her riding positions skills, she knows how to bounce it nicely. Great pro and takes the cumshot in the end on her face, keeping her eyes open (every so called "porn star" should be able to do that!) and sucks, works the cock after the cs! Take notes on her performance. She's sexy, smiles, and makes the most out of every scene. Charles, thanks for delivering a nice cs man, most of the guys at brazzers should follow your lead, it's a shame their loads don't leave anything for these ladies to work with!
MommyGotBoobs Austin Kincaid Picture Gallery